The main advantage of our product is the elimination of rumbling and reflection of sound (reverberation, noise, echoes), absorption of sounds in medium and high frequencies. Such phenomena occurring in ventilation and recuperation systems.

The panel has the lowest susceptibility to most popular chemicals – no negative impact on the environment was found. Main product applications: construction, industry, automotive. Product used to absorb noise from its source; reduction of noise generated by industrial machines.
Sewage compressor stations
Pumping stations
Their primary task is to pump a certain volume of sewage to a certain height and distance in a given time unit.
In compressor stations, in contrast to sewage pumping stations, in the process of pumping sewage, the pumping process uses a system of separation of solid contaminants found in sanitary sewage. This solution brings a number of benefits related to the operation and servicing of the facility. Pumping stations, on the other hand, are used in systems connected to a dry chamber.
Sewage tank is an underground tank, usually without drain, to which sewage from domestic sewage systems is discharged. Sewage tanks can be connected to the municipal sewage system, where they are a kind of retention reservoir to tank preventing clogging of underground utilities.
Our sewage tanks are made of high density polyethylene. Rotational formation enable us to create extremely durable and stable tanks. Due to the compact construction (one element) all sewage tanks are 100% tight. The structure formed in this way is extremely resistant to cracks and impact of climatic conditions.
Before delivery to the client, all our products undergo demanding durability tests, so that we guarantee their highest quality and reliability.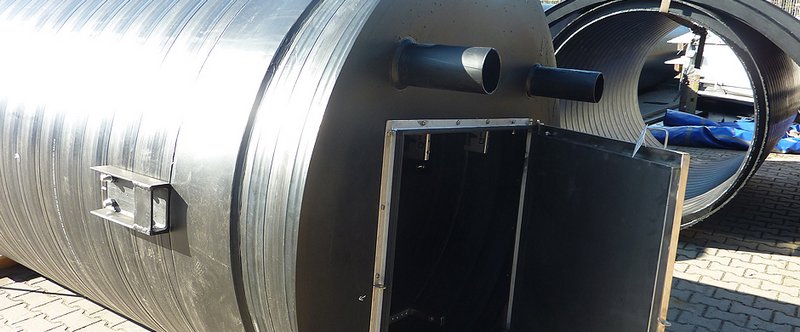 Separators and settling tanks
A separator, otherwise known as a settling tank, is, as the name implies, a device for separating one substance from another.
It is used, among others, in sewage treatment, separation of petroleum-derivative substances, or in the food industry for the separation of starch or fats (grease traps).
Separators are made entirely to order depending on the client's needs, taking into account all guidelines, from flat plates, pipes and PE and PP tanks.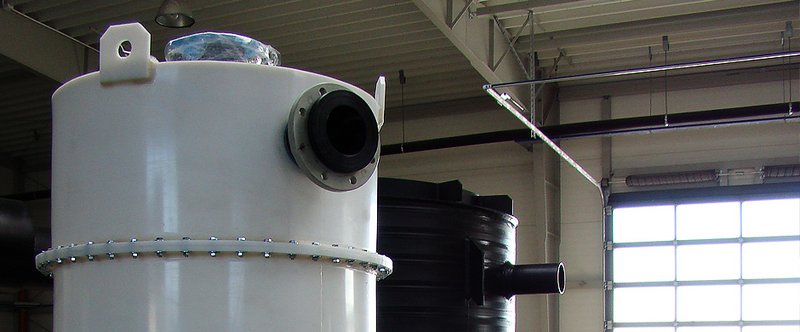 Our PE pipes are used in water supply, sewage and chemical transport pipelines.
Polyethylene pipes made by PE-System are abrasion resistant, chemically resistant, antistatic and corrosion resistant, which makes them ideal for extreme applications such as sand hydrotransport. Our pipes are used for construction of wide range of piping systems: from ice rinks, ski slopes, geothermal energy (and heat pumps), watering of farmlands and gardens, to central heating systems. Due to the use of threaded fittings we are able to produce a with a multikilometer long pipelines.
Pe pipes have the advantage over other equivalent materials that they are flexible and lightweight, making it easier to lay and assemble them using a large number of nipples.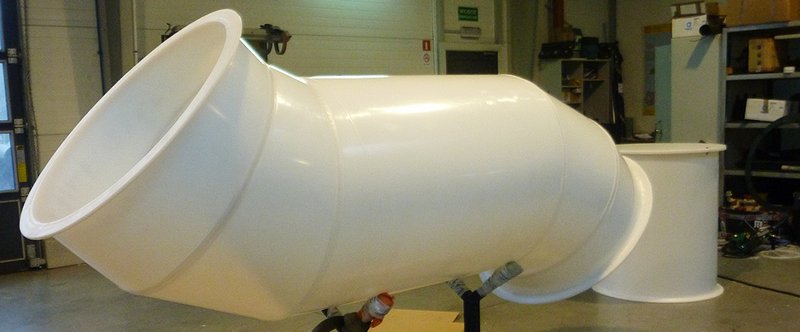 PE fittings and PE nipples, polyethylene floats, others
PE fittings and PE nipples
In PE-System we make fittings and nipples made of polyethylene and polypropylene. We are also able to combine structures made of these materials to create advanced constructions for various industrial applications.
Floats and buoys 
Floats and buoys are made of high density HDPE. Floats produced in our company are used in the construction of: bridges, water equipment, transmission elements, sports and recreational infrastructure. Taking into account the carrying capacity and buoyancy of polyethylene, we can produce floats of virtually unlimited length.
Others 
Didn't find what you were looking for in our offer? Contact us and we may be able to help you.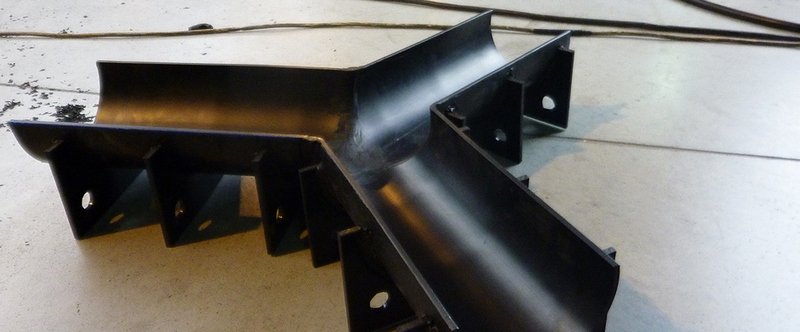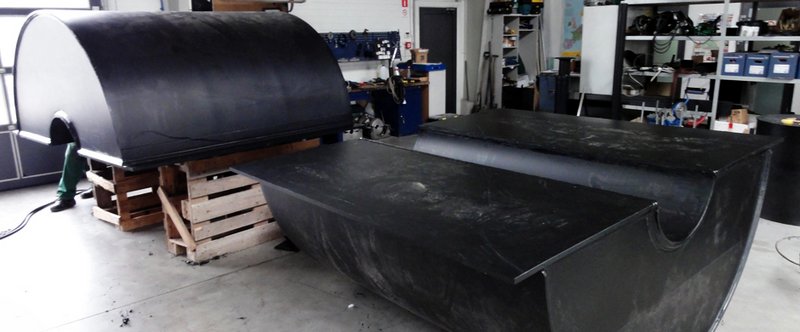 In PE-System, we manufacture custom-made rectangular and cylindrical tanks made of polyethylene (HD-PE: PE 1000, PE 500, PE 300 and PE 100) and polypropylene with capacities from 5000 to 100000 litres.
Our tanks are custom made and adapted to the requirements of our clients. They are ideal for collecting and storing various types of liquids or chemicals. They do not corrode, do not leak and are very durable. Keeping them clean is very simple because they have low adhesion surface. Our tanks can be equipped with any number of openings, outlets and inlets, ladders or level indicators. It all depends on what you need. Each tank undergoes a tightness test before leaving our company. We guarantee their high quality and reliability.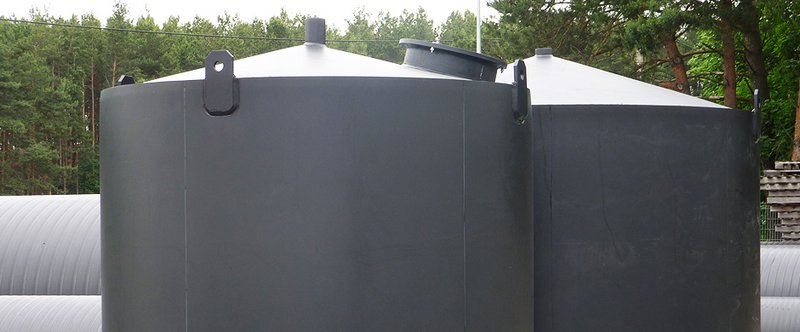 Desorber is a device used, among others, in water treatment installations.
It is a non-pressure device consisting of a column and a tank of appropriate size. Examples of desorber applications include non-pressure water oxygenation, iron removal and demanganising of water, decarbonisation, ionite demineralisation. Desorbers and their components are made of high-density polyethylene and polypropylene, custom-made, fully adapted to the needs of our client's.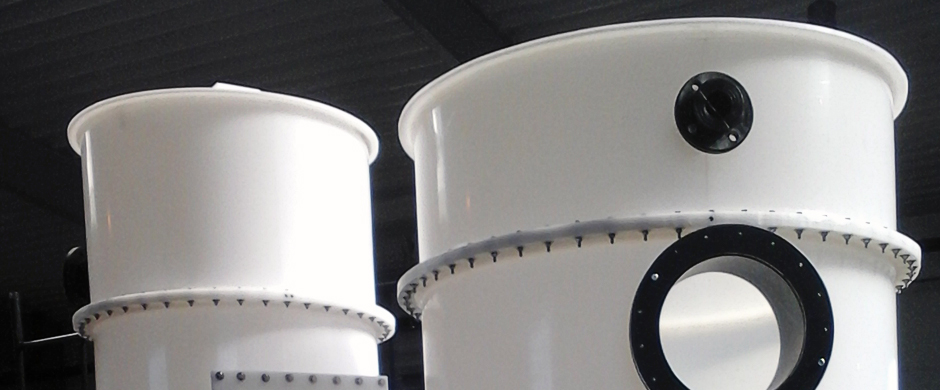 ul. Starogardzka 16a
83-210 Zblewo
Polska
NIP: 592-124-10-66